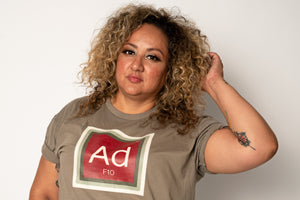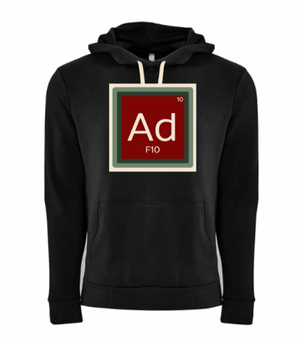 Ad: Addiction 2
This design represents Addiction.
On average, 10% of the U.S. adult population will confront addiction at some point in their lives.
F10 is the diagnostic code for one of the many substance use and abuse struggles.
Wearing this shirt may help to open the dialogue around the challenges and recovery you and/or your loved ones' experience.
The color choices were inspired by camouflage and the "battle" of those who struggle with addiction face every day.
For more details about the designs, check out our FAQ & Helpful Resources page.
Details (size chart):
Mens Crew

100% combed ring-spun fine jersey cotton

Womans Boyfriend

100% combed ring-spun fine jersey cotton

Unisex Hoodie

80% Cotton / 20% Polyester
100% Cotton Face
Jersey lined hood
Flat draw cords in Natural
Front pouch pocket
Ribbed cuffs and band