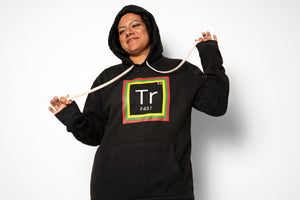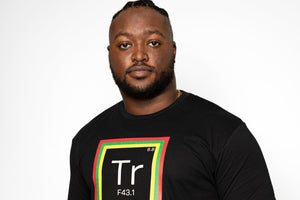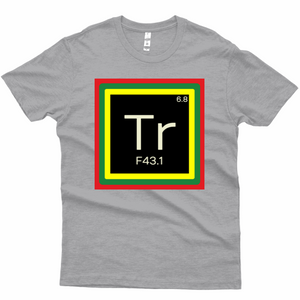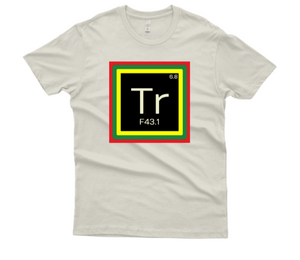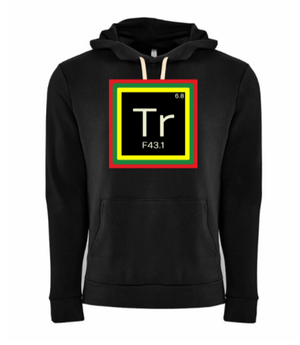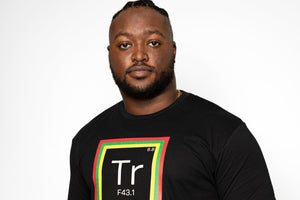 Tr: Trauma 1
This design represents Post-Traumatic Stress and other forms of Intergenerational Trauma and Traumatic Invalidation. 
Approximately 6.8% of U.S. adults will experience traumas in their lifetime and have significant difficulty processing those pains. 
F43.1 is the diagnostic code for Post-Traumatic Stress.
The color selections represent the Pan-African flag and acknowledge the experiences of historical and present-day traumas in the African American and BIPOC communities.  The colors also represent the struggle for liberation and freedom, which so many who experience trauma seek.
For more details about the designs, check out our FAQ & Helpful Resources page.
Details (size chart):
Mens Crew

100% combed ring-spun fine jersey cotton

Womans Boyfriend

100% combed ring-spun fine jersey cotton

Unisex Hoodie

80% Cotton / 20% Polyester
100% Cotton Face
Jersey lined hood
Flat draw cords in Natural
Front pouch pocket
Ribbed cuffs and band